This site (and its sub-pages) is still very much under construction. Traverse at your own risk!
Coming soon: Read all about my terrific holiday in Brazil. From the Carnival in Rio de Janeiro, Recive and Olinda, to Piranha fishing and wild river boat trips on the Amazon, to the massive waterfalls of Foz de Iguassu, and all the adventures in between. For now, follow this link to see some of the photos from the trip.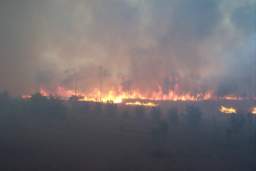 View photos of the firestorm that came straight towards my home in Humpty Doo on 26 May 2003. Text will follow later.